Deadpool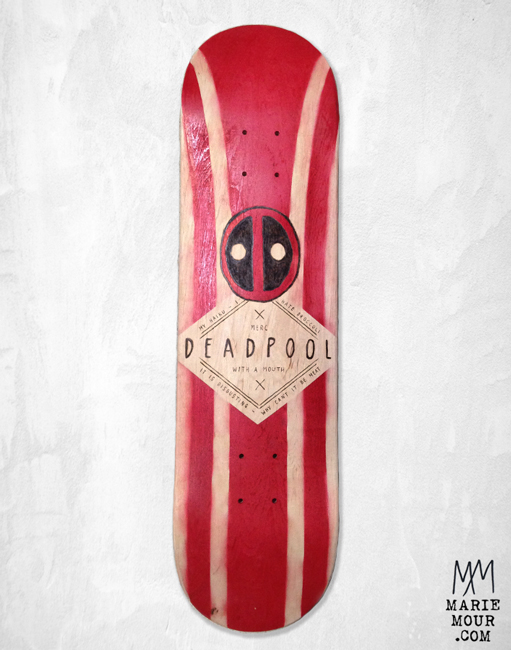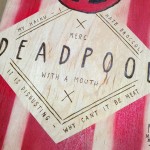 Deadpool the one and only Merc with a Mouth!
Quote around the edges reads:
"My Haiku – I hate broccoli – It is disgusting – Why can't it be meat"
Spray painted red using hand cut stencils. Curves kept soft with the centre lines sharp. Vintage design was the idea here, tried to keep it loose with a true handmade feel.
* All decks burnt freehand (no stencils) with a soldering iron onto Canadian Maple 7ply Skate Deck. Original handmade art to hang on the wall or ride. Please feel free to get in contact with any questions or comments *